ANORAK COLOUR WEAR BLOW JACKET EN REBAJAS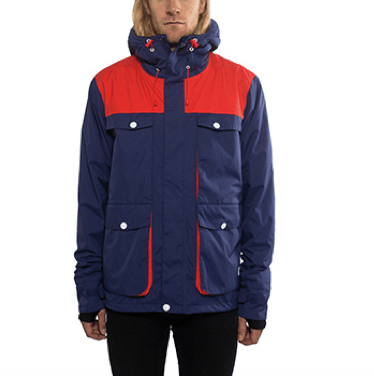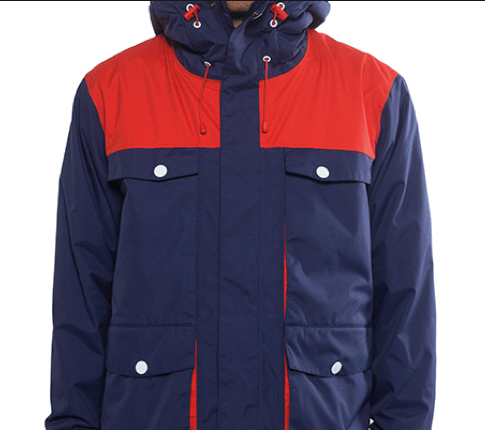 COLOUR WEAR NOS PRESENTA OTRA DE SUS PERFILES CLASICOS, LA BLOW JACKET ESTA FABRICADA CON EXTERIOR EN 100% NYLON OXFORD CON UNA COLUMNA DE IMPERMEABLE DE 10.000 mm y UNA TRANSPIRABILIDAD DE 10.000gr. INTERIOR CON 100% POLIESTER CON 40 GR. DE INSULACION TERMICA. TODAS LAS COSTURAS SELLADAS, POLAINAS EN LOS PUÑOS Y CINTURA, INFINIDAD DE BOLSILLOS Y ENTRADAS DE AIRE BAJO SOBACO.
LINK AL TALLAJE CLWR : https://www.clwr.com/pdf/size1.pdf
AHORA DE 205€ EN LIQUIDACION A 95€.
Die Blow hat wirklich alles was das Snowboarderherz begehrt. Das höchst wasserabweisende und atmungsaktive Nylon/Polyester Oxford Material und die hohe Wassersäule von 10.000 mm lassen keine Nässe an deinen Körper transportieren jedoch jede Feuchtigkeit von innen nach außen. An kalten Tagen wärmt dich das 250T Polyester Innenfutter und die 40g High Loft Isolierung. Belüftungsreißverschlüsse mit Mesh-Einsatz geben dir die Möglichkeit des aktiven Luftaustausches an wärmeren Tagen. Abgesehen von den hochwertigen Materialien, die bei dieser Jacke verwendet wurden, gibt es natürlich noch unzählige wichtige Features. Die vielen Taschen bieten dir genügend Stauraum für deine Sachen. Der Bund an den Ärmeln ist dank eines Klettverschlusses verstellbar und der Lycra-Bund innen kommt mit Daumenloch und gibt eindringendem Schnee somit keine Chance. Habe ich zu viel versprochen? Die Blow hat einfach alles was das Herz begehrt!
JETZT -55% GESPART
ENTREGA ENTRE 1 Y 3 DIAS.
DELIVERY IN EUROPE 3 OR 5 DAYS.
REST OF THE WORLD 10 DAYS MORELESS.